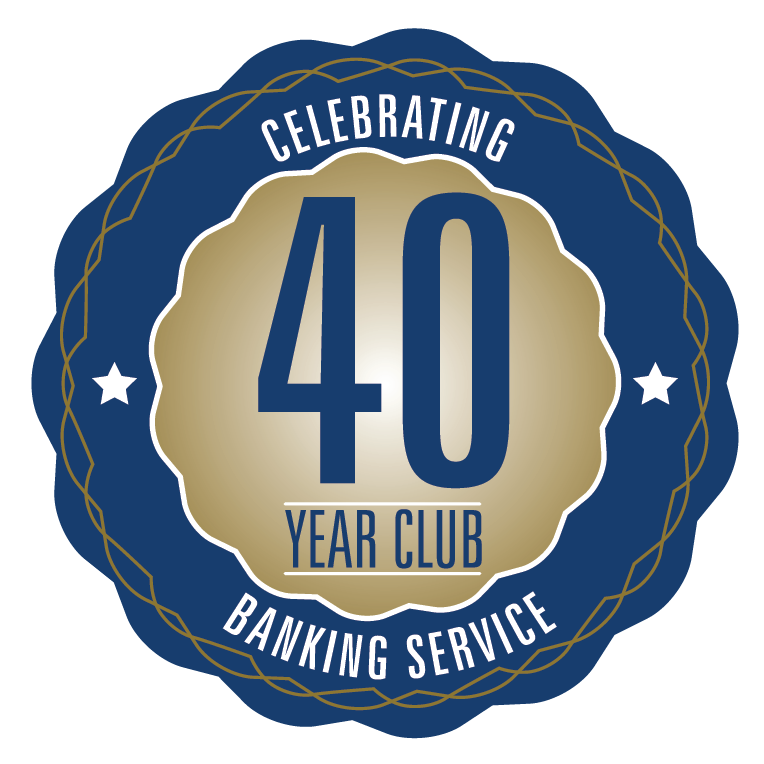 The IBA 40 Year Club recognizes Indiana banking professionals who have completed 40+ years of service to the industry. This is a bank-wide opportunity, available to Indiana-based employees and directors of IBA-member banks. 

40 Year Club members are listed in the roster by the year in which they are inducted, with each year's listing to be updated following the IBA Annual Convention in September.

 by Sept. 1 to be included in that year's 40 Year Club class. Advance submissions may be sent for service to be completed by year-end.
Each 40 Year Club inductee receives a letter of congratulations, an invitation to the Chairman's Banquet at the IBA Annual Convention, an IBA keepsake and a complimentary subscription to Hoosier Banker. Additionally, the inductee's bank may access a sample news release to reach out to local media.
Eligibility – The following types of bank service apply toward 40 years of service:
Prior service with an out-of-state or nonmember bank, if most recently affiliated with an Indiana location of an IBA-member bank for at least one year;
Prior service with the Federal Deposit Insurance Corp. or Indiana Department of Financial Institutions;
U.S. military service, if in banking immediately before and after military service.
For more information – Please contact Susan Clark, 317-333-7161.