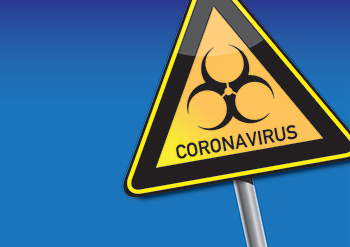 Due to concerns regarding COVID-19, the Indiana Bankers Association is taking the following precautions:
These measures are to be reassessed continually and updated as needed. The safety and well-being of IBA members remains our top priority, and we look forward to rescheduling in-person events at a more appropriate time.
IBA Coronavirus Google Group
Join the Coronavirus Response Google Group to ask questions and seek feedback from peers. Contact Josh Myers or Emily Brooks to join.
Temporary Lobby Closures
View the latest list of bank lobby closures.
IBA Member Updates
Coronavirus Resources for Banks
Industry Resources
American Bankers Association – Resources to assist banks as they plan and prepare for COVID-19
Independent Community Bankers of America – COVID-19 updates and other crisis preparedness tools.
Federal Financial Institutions Examination Council – Business continuity tools
UCC State-Level Filing Office Updates
H.R. 748 - Coronavirus Aid, Relief, and Economic Security Act
Economic Impact Payments
H.R. 6201 - Families First Coronavirus Response Act
Health and Safety Resources
Centers for Disease Control and Prevention – Situation summary
Coronavirus.gov – Guidance from the Centers for Disease Control and Prevention
Department of Homeland Security – Pandemic planning
Eli Lilly and Company - COVID-19 testing for essential workers, including bank tellers
Indiana Department of Health – Situation as monitored by State of Indiana
Indiana Department of Homeland Security - County travel status updates
INdiana PREPared – Information site maintained by Purdue Extension 
Occupational Safety and Health Administration - Guidance on Preparing Workplaces for COVID-19
Society of Human Resource Management – Workforce response
World Health Organization – Daily updates and guidance
U.S. Department of State – Related travel advisories
U.S. Chamber of Commerce
Travel Orders
Indiana Government Updates
Governor
Secretary of State
County and Local Government
Bank Regulatory Updates
Indiana Department of Financial Institutions
U.S. Small Business Administration
Become an SBA Lender
Economic Injury Disaster Loans
Paycheck Protection Program
     For questions on PPP, please send to the following email addresses, and copy Amber Van Til (avantil@indiana.bank).
       ABA Members - PPP@aba.com
       ICBA Members - crisisresponse@icba.org
      SBA Lender Hotline for E-Tran System Technical Issues - (833) 572-0502
PPP Round 2
PPP Round 1
U.S. Department of Agriculture
U.S. Department of Housing and Urban Development
U.S. Department of the Treasury
Consumer Financial Protection Bureau
Fannie Mae
Freddie Mac
Federal Housing Finance Authority
Federal Financial Institutions Examination Council
Federal Reserve System
Office of the Comptroller of the Currency
Financial Industry Regulatory Authority, Inc.
United State Mint
Internal Revenue Service