The IBA partners with various training providers to ensure members have solutions to all their training needs. These training partners are a valuable, cost-effective resource that can provide flexibility in training needs for IBA-member banks.
 
OnCourse Learning
OnCourse Learning is compliance training made simple. It empowers banks to grow staff with comprehensive enterprise compliance, risk management and professional development education. It offers training solutions in-person, and its robust resource center provides educational assets, including free resources such as webinars, white papers and infographics.
Learn More About OnCourse Learning
Explore OnCourse Learning Resource Center
 
ABA Training
ABA Training is a comprehensive source for training and education available through the American Bankers Association (ABA) or previously through the American Institute of Banking (AIB). ABA Training's online webinars deliver unmatched content that meets the needs of today's learners and the changing demographics of the banking industry.

OnCourse Learning
OnCourse Learning offers some 250 industry-specific webinar topics that are available live or on-demand. With OnCourse Learning, banks can train multiple employees for one fee with nationally recognized trainers, and subscription packages are available.
View OnCourse Learning Upcoming Webinars
View OnCourse Learning On-Demand Webinars
 
Graduate School of Banking
Since 1945, the Graduate School of Banking at the University of Wisconsin has been educating professionals and creating leaders in the banking industry. Look to the Graduate School of Banking for exceptional leadership and growth opportunities available for professionals across all areas of financial services. Opportunities include in-person classroom courses and convenient online seminars.
Learn More About Graduate School of Banking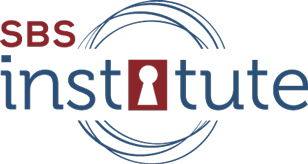 SBS CyberSecurity
SBS CyberSecurity offers online cybersecurity certifications to Indiana bankers. Its ongoing learning program meets banker training needs and helps protect banks from current and future cybersecurity challenges. SCS CyberSecurity's certification program is designed around three learning paths: Executive, Manager and Technical. Each path includes one core certification and a variety of specialized certifications. Core certifications are not a prerequisite for specialized certifications.